Wedding requirements in Puerto Vallarta

Newlyweds-to-be need:

The required paperwork for a Mexican marriage is similar to that required in U.S.A., with the difference being that the nearest Mexican consulate must validate all documents (the hotel or wedding coordinator can assist with this).

Here are the basic requirements:

• Current passport as proof of ID and marital status.
• Certified copy of both party's birth certificates.
• Tourist card (received upon arrival in Mexico) or visa.
• Names, addresses, nationalities, occupations and ages of both parents.
• Health certificate and blood test (hotels will help set up the tests, which must be done in Mexico).
• Four witnesses (these can be provided by the hotel locally for an extra fee).
..and will also need to provide their names, addresses, occupations, ages and photo ID.
• Typically, two to four days must be spent in Puerto Vallarta to complete the requirements,
..although less time may be required when a wedding coordinator is involved.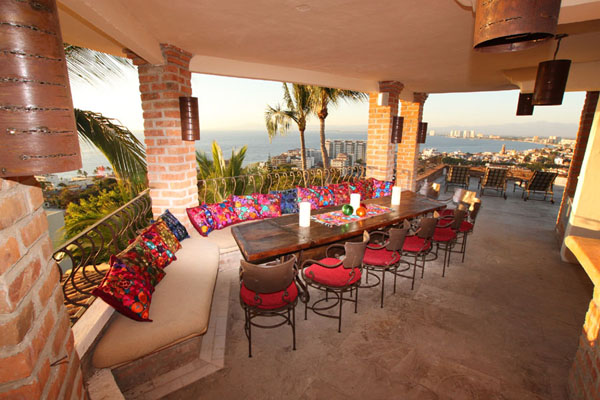 Swimming Pool
Waterfront Nearby
Living Room
Separate Dining Room
Kitchen
Air Conditioning
Ceiling Fans
Balcony
Rooftop Deck
Patio and Porch
Barbecue
Yard
Garage and Parking

Breakfast Service
Lunch Service
Refrigerator
Freezer
Oven
Coffee Maker
Blender
Fax Machine
Telephone
WiFi - wireless internet
Sirius Satellite Radio
Cable Television
DVD and VCR players

Maid Service Daily
Washing Machine
Dryer
Domestic Help Available
Babysitting
Linens / Towels
Laundry Facilities
Basketball Court
Horseback Riding
Kayaking
Sailing
Scuba Diving
Water Skiing